A few months ago, my wife started watching Korean soaps… she started watching a soap called "Boys Over Flowers". She described it to me, essentially, as a high school drama of self-realization and romance with a gripping story line (rich kid falls in love with pauper, rich mom wants to destroy pauper). I reluctantly watched the first episode and was not particularly impressed… I gave it one more shot, and by episode 2, I was hooked by Geum Jan Di and Goo Jun Pyo.
Since then, we have watched two amazing soaps that I wanted to share.
The first is "City Hunter", with the same actor (Lee Min Ho) who played Goo Jun Pyo in Boys Over Flowers.
The premise for the guys: 28 years ago the North Koreans killed off a South Korean politician. Seeking vengeance, 5 South Korean leaders plan a covert assasination of North Korean leaders. After the 21 South Korean mercenaries are sent out, cooler heads in the South Korean government prevail, but it is too late for the mercenaries. As a cover-up, the 5 leaders agree that the mercenaries need to be killed. The story is about vengeance being sought by a survivor among the mercenaries and one of the other men's surviving son.
The premise for the ladies, there's a great romance building through the whole thing.
The second is a wonderful (but long – 54 episodes) historical piece called "Jewel In The Palace". It tells the story of Jang Geum who became the first female physician of a King in Korea and broke the normal social conventions of patriarchal society.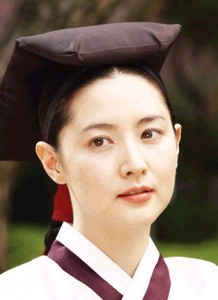 While long, it was wonderfully shot, brilliantly acted, and frustratingly fun. My only critique is that it is too long and it is extremely frustrating… just when you think Jang Geum is safe, again, there comes another major problem that threatens her life. Worth the time, though, in the end.
Let me know what you think! Click on the links for City Hunter and Jewel in the Palace, above. You'll be sent to Drama Fever, where the viewing is free (you just have to suffer through commercials, but they aren't too bad).
The video cannot be shown at the moment. Please try again later.