YouTube Christian Collab II Update: We have raised $210.95 for poconoprc.org as of this update. Won't you join us?
Kevin Lienhard is 19-years old. I'm 40. I'm old enough to be his Dad. But, God has put us together to write relevant worship songs for His glory. And, it is awesome.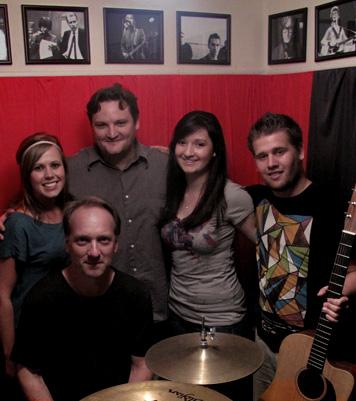 As I was helping to put lyrics to Kevin's beautiful music once again, he told me of a brief encounter with a woman at the supermarket he worked at last summer.
She was a "cat-lady" type who would talk to herself and pretty much scare folks such that she would walk around talking to herself and everyone would do their best to avoid her.
Well, one day, Kevin felt led to just listen to this lady. So, he answered the call. He listened. She described how she had recently lost her husband and her mother, and she essentially had nothing and nobody.
Something she said resonated with Kevin, reminding him of one of his songs ("Home") from his recent CD. So, he made a simple offer: "I'm going to give you a copy of my CD," he told her, thinking it could help.
And, he was right.
She still emails with Kevin and credits him with saving her life… with a simple answer to God's call to just listen and be there for somebody in need.
And, it was this moment that prompted these lyrics during our songwriting session:
There are people in the world who feel they have nothing
When it seems like the world is holding them down.
And no one is listening, and no one is helping
When a moment of caring could bring them around.

We are nothing without You.
We are ready to serve you today.
Are you ready?