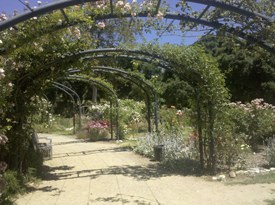 At the beginning of this year, my wife and I bought an annual pass to a local gem of a park that we had never before heard about (and I have lived in the San Fernando Valley all 41 years of my life) – Descanso Gardens in La Cañada/Flintridge.
This morning, we got the bright idea to take a family picture, along with my in-laws. Their 43rd anniversary is coming up in a few weeks, and we thought the photo (with frame and appropriate Costco super-sizing) would make a great present.
So, garbed in white tops and blue jeans, we gathered together at the entrance of the Gardens. Marie was, of course, holding her awesome Canon Rebel XSi around her neck. I was at the admissions desk to pay for my in-law's tickets, with a tripod in hand.
"Are you planning on taking a family picture?"
smiled the pretty, young, brunette gal at the desk. Small talk, I thought.
"Why yes," I replied, holding back the urge to continue with: "the matching outfits gave us away?"
"Well, there's a charge for you do that," she said with a stern look, and as she looked at Marie's awesome camera, she added "especially with a professional camera like that" (note: your standard $200 pocket digital camera is okay).
Confident and expecting something fairly reasonable especially considering that we were already annual pass holders, I stuttered: "O-Okay, how much?"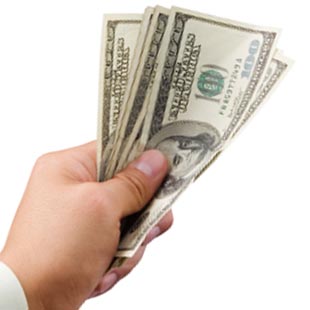 "A minimum of $300," she said.
I never got into the why there's a minimum, and what the maximum could possibly be. I did get out a resounding
"What?!?!?!?!?!"
(I couldn't hold that in) before recklessly asking a few, brief questions to determine that this did not include a professional photographer, framing, post-production, or a set of Ginsu knives. It only included the ability to take a family photograph in the Garden where we had paid about $100 for a Family season pass only 6 months ago.
Frazzled, I got out of line (without buying tickets for my in-laws) and walked away to explain the situation to Marie and my in-laws. Marie, clearly undeterred with the SLR firmly secured around her neck, told me to just put the tripod in the car.
"But, they clearly had a problem with the CAMERA, Sweets," I explained, frustrated.
Well, God forgive us. We went back to the car, put the tripod in the trunk, and stuffed the SLR into our backpack. And, when I walked back up to buy the tickets for my in-laws, the same young lady asked me: "Is the camera in that backpack?"
"No," I lied.
We never did get a full picture of all of us in it, but we did get some nice shots… this one is my favorite.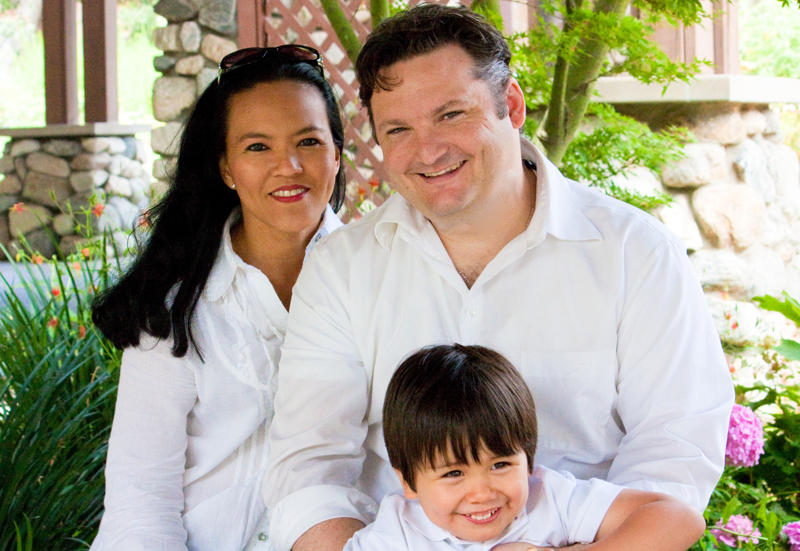 Moral of the story: Bring a backpack that contains your "professional" camera and your matching shirts should you decide to take a family photo at Descanso Gardens. You won't have to sin to get an anniversary present for your in-laws.